Podiatry & Physiotherapy
We utilise both in-house and outsourced referral processes to ensure the best standard of care for you.
Before you Visit
Please familiarise yourself with our
Appointment Checklist 
It has all you need to know about what to bring, where to park and what to expect.
Children's Feet
Many common foot and leg issues we see in adults could have been avoided if they had been treated from a younger age.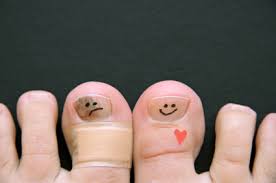 Do you have pain and redness on the skin at the corner of your toe?
An Ingrown toenail is a painful condition.
We can eliminate that pain with our Nail and Skin appointment, or if needed proceed with Ingrown toe nail surgery.
Our podiatrists are highly experienced and specialised in Toenail surgery.
No doctors referral is required and appointments available.
'Get your Happy Toes now!'
Read More