PodiatryMed & Physiotherapy is open for all appointments in Red under Podiatry NZ and NZ Ministry of Health guidelines 
FREE PHONE 0508-508-508 
EMAIL:  info@podiatrymed.co.nz
Podiatry & Physiotherapy
We utilise both in-house and outsourced referral processes to ensure the best standard of care for you.
Before you Visit
Please familiarise yourself with our
Appointment Checklist 
It has all you need to know about what to bring, where to park and what to expect.
Children's Feet
Many common foot and leg issues we see in adults could have been avoided if they had been treated from a younger age.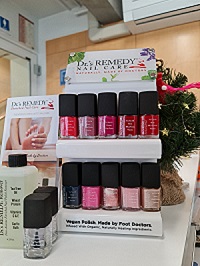 Exciting news! We now stock Dr's Remedy Nail Care nail polishes.
Read More