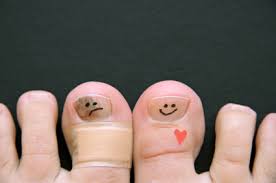 Are you the left toe?
Do you have pain and redness on the skin at the corner of your toe?
An Ingrown toenail is a painful condition.
We can eliminate that pain with our Nail and Skin appointment, or if needed proceed with Ingrown toe nail surgery.
Our podiatrists are highly experienced and specialised in Toenail surgery.
No doctors referral is required and appointments available.
'Get your Happy Toes now!